So, as a few of you know the past 2 months have been quite intense. Being bombarded with 1000's of tech support emails and fan mail, over 10 huge updates, moving out of my shit apartment and Tommy becoming a diabetic cyborg. We have come out the other side with only minor symptoms of post traumatic stress disorder.
I don't want to jump into a post mortem just yet, but to say these last 4 months have been by far the hardest and most amazing months of our lives is an understatement. Super Meat Boy development and launch was incredibly difficult and one of the biggest emotional roller coasters I've ever experienced, but I'm sure most of you will get to witness this 1st hand, seeing as
Indie Game: The Movie
was there through the end of dev. and documented basically the whole thing.
Being so emotionally, mentally and financially invested in a project like this was insane Tommy and I both went all in on this project and I'm happy to be able to say it's paid off 100%.
Super Meat Boy is a hit!

Downloadable game of the year - Gamespot (editors choice)
Downloadable game of the year - Gamespot (readers choice)

Downloadable game of the year - EGM

Downloadable game of the year - Gametrailers

Most challenging game of the year - IGN

Most addicting game of the year - Destructiod
Best sound track of the year - Destructiod
Best DLC of the year - Destructiod

Best Old school kick in the ass - Gamesradar

Its a huge honor to have even been nominated for these awards let alone winning any. Me and Tommy were 100% sure that Super Meat Boy wouldn't win anything going head to head with indie hits like Limbo and Minecraft. It blows my mind when i think about how many people have played Super Meat Boy and i hope you all enjoy what we have in store for you in the coming months.
Now back to business.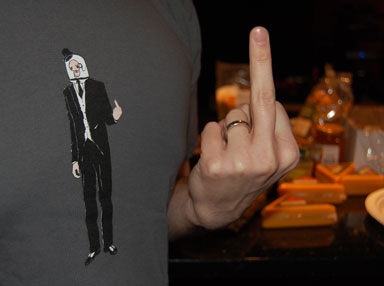 -
Dr.Fetus Tshirts are now for sale in the newgrounds store!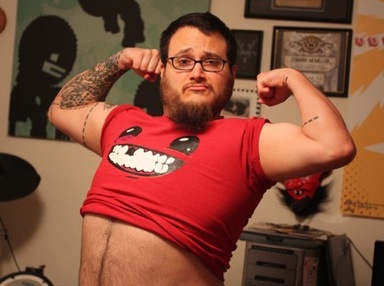 -
Meat Boy shirts have also been restocked!
-The title update for Xbla has been uploaded, it fixes a ton of issues with the xbla version of the game including the save bug.
-The Pc version has been updated with an ultra low detail setting for people who probably still own beepers, and other minor fixes.
-The level editor and portal for the pc version of the game is almost finished and should be up "once its done".
-The level portal will launch with over 100 user made levels.
-There are tons of chapter packs coming to xbla soon, many by other devs like
Gaijin games
, The Creator of
IWBTG
! and Team Meat (that's us!)
-The Mac version is coming after the editor is out.
-We have secured Pc retail deals in Russia, North America and 2 other countries, more on that later...
-
We have a forum now
!
Ok well back to work on the editor, thanks for making this year start off with an insanely huge bang everyone, your emails and fan art have really helped more then you'll ever know.
......
Danielle says,
"The store will be restocked soon! Plush will be made before it's ordered to cut down on ship time, those charms/dangles? that you've been waiting for will be there too!"